Ordjonikidzevsky district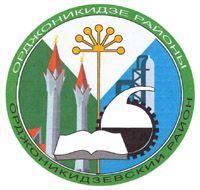 Ordjonikidzevsky district of Ufa city occupies the territory of 144,4 square kilometers. The population comprises 172,3 thousand people as of January 1st 2012. It was established on February 25th 1952 though its history began much earlier in 30-s of XX-th century and connected with the building of cracking processing factory to the north from Ufa.
Nowadays Ordjonikidzevsky district is an industrial center of Ufa. Over 57 thousand people are working in 220 large and medium enterprises. There are over 8 thousand small business entities.
Ordjonikidzevsky district is also famous for its rich history and prominent people. The district is developing rapidly: new residential areas are being built, schools, kinder gardens, hospitals, sports facilities are being built and reconstructed.
Contacts:
450064, Ufa, Mira Street, 6
Fax: +7-347-242-02-72
E-mail: adm69@ufanet.ru